How to start building an empire.
Getting inspired by a multi-millionaire business tycoon is a common thing. What's different is to be one! While all of it might look like a distant dream, one should know that dreams do come true – just a little hard work and perseverance is the key! If you have a closer look at any of your business ideals you will find that they too had started something from the niche and it is their hard work and dedication that made them what they are today. Ofcourse there are business skills and tactics attached to the hard work, but the passion that lays within crosses the hurdles and finds the right path to success.
If you have been wondering what are the ways which can prove to be helpful, or what should be your strategy to build your very own empire – Take cue from us!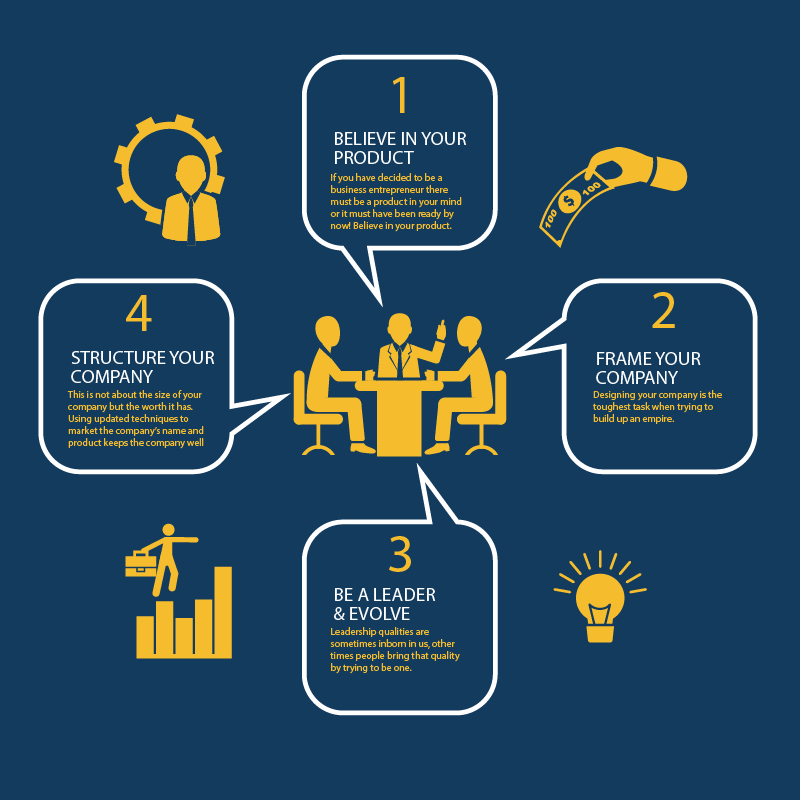 Believe in your product
If you have decided to be a business entrepreneur there must be a product in your mind or it must have been ready by now! Believe in your product, find the right ways of addressing it to the public, and frame the thoughts of how it can be useful to the masses and if it will work even 5 years from now. Keep preparing yourself for talking about your product and frame answers which may be needed to be spoken in a meeting, elevator or just a message. Believing in your business and yourself is the stepping stone.
Structure your company
This is not about the size of your company but the worth it has. Professional logo, quality feedback, amazing services, alert and responsive, using updated techniques to market the company's name and product keeps the company well framed and structure in front of the public.
Frame your company
Designing your company is the toughest task when trying to build up an empire. Hiring quality employees and staff, creating authority and responsibility, keeping ethics and motives correct, bring high level of efficiency to the business are some of the ways of creating an efficient and effective company.
Be a leader
Leadership qualities are sometimes inborn in us, other times people bring that quality by trying to be one. Learn from your daily works and needs and become a good leader for your company, and staff. Frame strategic relationships with suppliers, dealers and even rivals. Keep a close watch at the market conditions, the prevailing and future insights of the market and frame your methods smartly to create business for yourself.
Evolve
Keep working hard on your product and techniques without losing faith on the hard work and aims that you have in your mind. Making necessary changes in times of need and standing strong in difficult situations makes the company and leadership strong. The company evolves with time and it shall one day be a reflection of the dream empire you had thought of!
While it may take years to build up an empire and stay focused on making it, one should always try to be better at what they are doing and success shall follow!