IMPRESSIVE WAYS TO KEEP A TRACK ON YOUR EMPLOYEES
Humans have a tendency to lose track, and are prone to a number of distractions, starting from their smartphones to personal problems. This is increasingly causing trouble to the employers who have to manage unproductive workers, and pay them for work, which they are possibly not even doing. Therefore, it's expensive on part of the Company to have such employees. Now being an employer/manager, you have to tackle with such situations, and you cannot just hire and fire workers as you please. Therefore, we will tell you about some impressive ways, by which you can keep a track on your employees' without causing yourself and your employee much discomfort. Let us get started: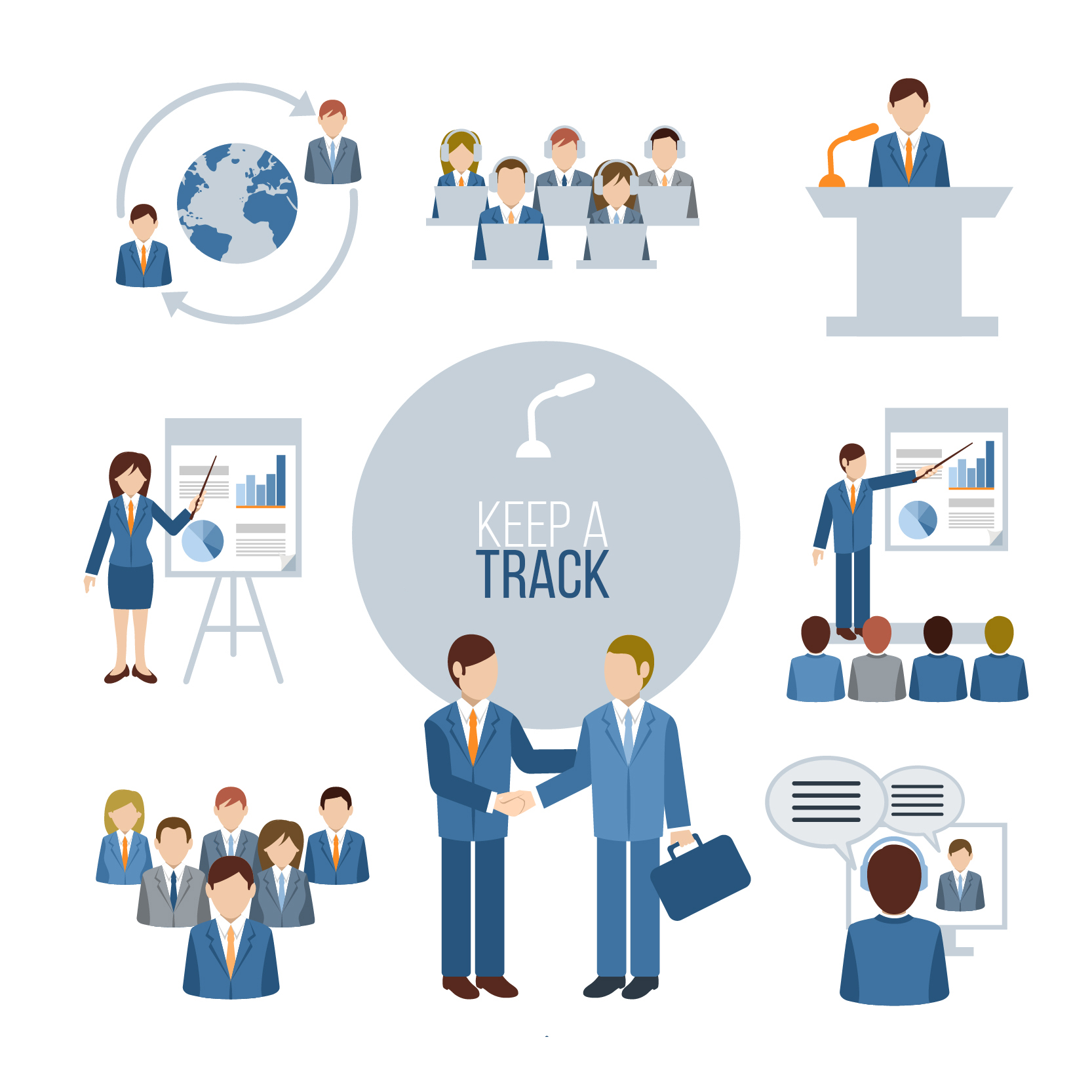 Hiring process is crucial
During the recruitment process, you as a responsible employer should know, the extent to which your employees value accountability. Ask your employee about the way they manage their time, and see to it, that they have the rationale to use their phones only when urgent, and not every now and then, which results in lower productivity on their part. Also, ask questions about how much time they take to complete certain tasks, and aim to find out if they can stay more focussed during work, or have a tendency to go off-track easily. Make sure you select the best out of the lot, and it will be easier to keep a track on productive employees automatically.
Raid!
Sometimes, you can sneak into your employees' workplaces and desks (when they are not working) to check out what they are up to related to work. You are sure to find pending assignments, resumes, hidden over-due work, and complaints by customers that are unanswered, and so on. Hold them accountable on the next day, and demand an explanation.
Give them a break
Continuous work leads to monotony and boredom, hence leading to distractions. Therefore, as a responsible employer, you must encourage your employees to take compulsory breaks after regular intervals. However, make sure they don't take due advantage of this situation, by wandering about for more time than actually granted to them.
Technology is the savior
To keep a track on your employees, you can easily take the help of technology. Just set CCTV cameras, and bring the whole office under audio and video surveillance system. You could also use a GPS Tracking & Attendance System to keep a check on your salesmen, drivers who deliver your products. You could also dive into the computers of your employees at any time and at any location, to find out what they are actually doing, and to keep a track on them.
Scanning devices
To keep a check on your employees' attendance, you can use biometric machines, as well as other employee ID scanning devices at the workplace. This is a great alternative to the traditional method of maintaining attendance registers, where proxies were common.
Use cool applications
Software applications have made our lives so much easier, on the professional front too! Apps like eBillity, iDoneThis, FreshBooks, oDesk, are some of the many applications available online, that can help to keep a track on employees' hours or time, thus making an employer's work lesser difficult.
Be there for them
As a manager, you always have to be present and solve any problem that your employee might be facing. Have the patience to understand their grievances. You must motivate them, and recognize their hard work with proper incentives, and provide them correct feedback. Strive hard to become an efficient leader, and it will never be hard to manage the subordinates.